Choose App Template
No matter what you need a mobile app for, we have an app template designed to get you up and running in minutes.

Customize Your App
Our intuitive, no-code app builder offers everything you need to build a custom, feature-rich mobile app in minutes.

Select App's Features
You select your app's features and our app maker works behind the scenes, taking care of all the coding for you.

Publish and Manage
Publish your mobile app for the world to see and make updates to your app at any time using our very easy Content Management System.
Small Businesses Trust BBBC MobileSmart Worldwide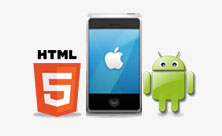 BBBC MobileSmart is making mobile apps affordable and simple for small businesses.
Anyone can custom build branded native Apps for iPhone, iPad, Android & HTML5 app. Our platform allows our customers/users to simultaneously modify, edit, and manage mobile apps and mobile websites online without any programming knowledge needed.
Why Choose Us
The #1 mobile app platform worldwide
Get beautiful mobile apps & mobile websites
Zero programming knowledge needed
Publish your app for the world to see
Make updates to your app at any time