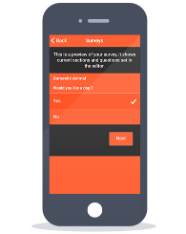 Surveys
Collect feedbacks from users to anything you want. Create complete surveys with complex questions and logical triggers. Export data and users answers in csv files, and build beautiful reports with charts and graphics. (Paid feature)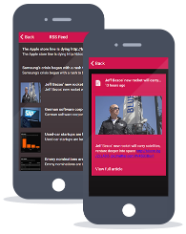 RSS Feed
A blog or news feeds that you'd like to feature? Feeds can become part of your application. Entertain your users with info directly within your app, and drive traffic to your website. You can add as many RSS feeds from as many sources needed. You don't know the link to the feed? No worries, you just have to enter the URL of the website to choose from all its available feeds.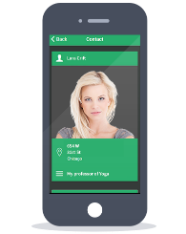 Contact
This is the page to gather all your contact info. Allow one-touch-call, geolocation, links to social pages, and much more.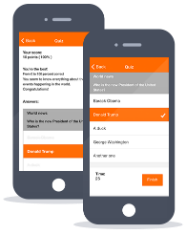 Quiz
Have you ever wondered why there are so many Quiz apps available on the app stores? Because it's fun! And your users want a bit of fun too, don't they? Bring it to them with our new Quiz module and they will enjoy your apps for sure. (Paid feature)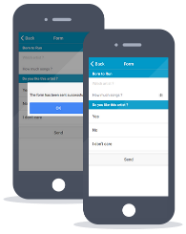 Form
Want to get some specific data from your users? Build your own forms to get leads, feedbacks and many other things you can get from a form.