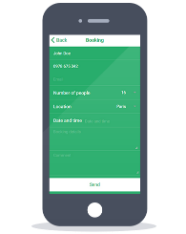 Booking
Allow users to book a seat, a slot, a table or anything you want, with an easy and multi-stores plug-in. The form is sent to the right store following the user's validation.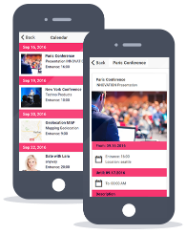 Calendar
What if your users can be informed about your next events? Showcase your events from your Facebook page, or Google Calendar. You can also create your own custom events.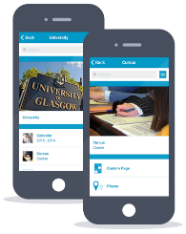 Folder
With Folder, you can create your own app tree, with folders, subfolders, sub-subfolders, your pages in them. You can even add a search box to help your users to find the content they're looking for.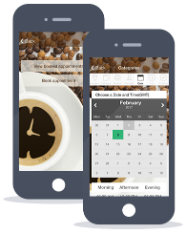 Appointments
If you are unsatisfied with your mobile app within the first month of service, BBBC MobileSmart guarantees to refund your payment. BBBC MobileSmart is backed by a 100% satisfaction guarantee.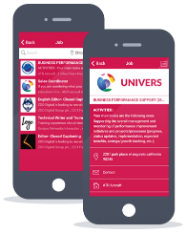 Job
This is your feature for providing a recruitment tool from which companies can post their job offers. Each member you set as a company admin will be able to publish the available open positions. Candidates can apply directly from the app.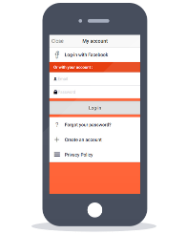 Padlock
If you need to lock your app wholly or partially that's the feature you need. Choose the pages you want to protect and how they have to be protected, and regular users will not be able to access the locked content. If you select a protection through membership, the accounts you have authorized will be able to access the locked pages. If you choose a QR Code protection, only users who have the QR Code will have access to your protected sections.