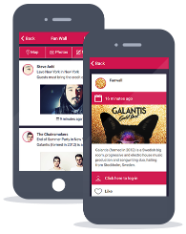 Fanwall
Animate your community with a social network within your app! Users can send posts and photos, geolocate other users' photos and comment their posts. You can lean back and see your user engagement growing by its own!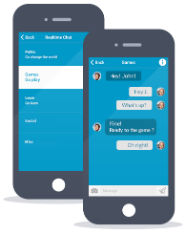 Chat
If you want to offer a complete chat solution to let your users chat in real time that's the feature you need! Yes completely real-time by using websockets. Download and upload it in your Siberian and add a complete Chat in your apps with public and private chatrooms! (Paid feature)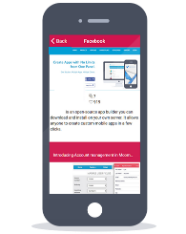 Facebook
Make your application and social network pages communicate with each other. Get your content shared through social networks and provide you additional free traffic and downloads. Embed your social network pages in your app to gather all your information in one entry point.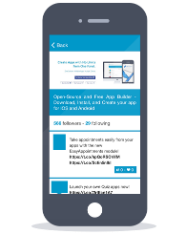 Twitter
Add any Twitter account to your application and display all tweets within your app. The links from the tweets are clickable. The info like following/followers and retweets are also available.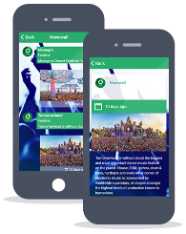 Newswall
Oh my wall! Want to send your news in an attractive way? Just use the News Wall feature to send your information, photos, etc and get your users engage with you by commenting and liking. Get useful feedbacks, improve your communication, collect the benefits of better user engagement.