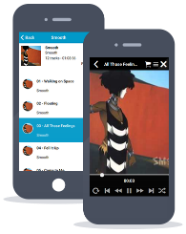 Audio
Add a music player to entertain your app users! Create playlists from iTunes, Soundcloud, Podcasts or your own files, and let the music play. Users can share and buy tracks from the store. Of course music can be played in background while the users keep browsing the app or lock their phone screen.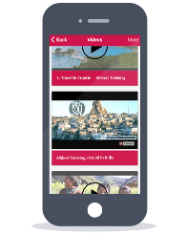 Video
Add a touch of multimedia within your app. Integrate videos from Youtube, Vimeo, Podcasts. You can choose from integrating a complete channel from Youtube to a specific video from Vimeo.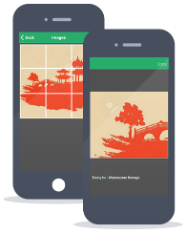 Gallery
Highlight your app with attractive photo galleries. Create categories, import photos from your computer, Picasa or Instagram!
Radio
Create a Radio app or just let your users listen to their favorite radios, it's up to you. And just like for the Audio feature users can keep browsing the app or even lock their phone and listen to the radio in background!